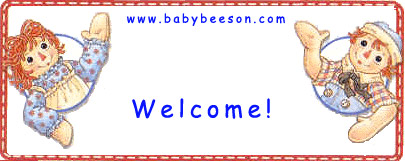 Topic: Garrison Bee Pajamas
Date: 2011-06-14 22:26:33
Message:
Lately there's been a lot of excitement about bees at our house.

Amy found a pair of bee pajamas and bee slippers that fit Garrison, and brought them home from the store.

Garrison loves them so much, one night this week while he was sleeping (with the slippers on) he rolled over and they came off his feet. He woke up and complained about it until Amy put them back on his feet again...then he was able to fall back asleep.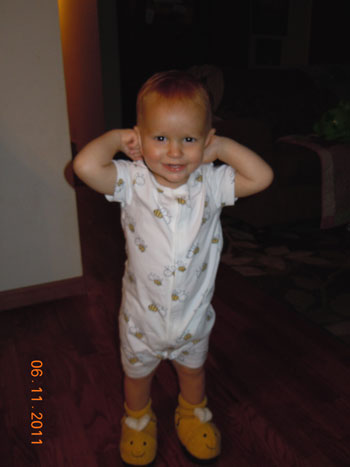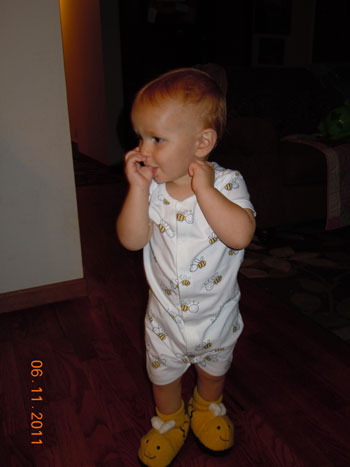 Comments For This Post: (0) Read Comments | Post Your Comments
Back to Main Blog
To view this website, you will need Adobe Flash Player