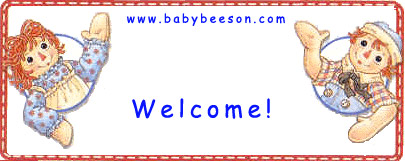 Topic: a whole month old!
Date: 2007-01-03 00:00:00
Message: "Today Emmett went to the doctor for his one month check up! He's growing so fast, he won't be my little boy for long. He's gained 2 pound and 1 ounce since he was born. And, depending upon which measurement you go by (the hopsital said he was 21 inches at birth, and the doctor's check up at one week said he was 20 1/2 inches--babies don't shrink do they?) he's grown a 1/2 inch or an inch. He also had to get the second Hep. B shot--that did not make for a happy baby, it only aggrivated the fact that he was upset because he was hungry. The doc said he is a strong little boy--I could have told you that--all those kicks before he was born and all those propelling kicks since--future soccer player? He is also focusing on objects, now if we could only figure out what they are...I am loving every minute with Emmett, I didn't know you could love someone so small so much so fast."



Comments For This Post: (0) Read Comments | Post Your Comments
---
Topic: Bass Pro Shop
Date: 2007-01-02 00:00:00
Message: "Over the weekend we took a trip to St. Charles to visit the Bass Pro Shop. We dressed up Emmett in his cammo socks, cammo suit and cammo hat.Even though he slept the entire time we carried him through the store, a lot of people said he was the ""best dressed"" in the entire store!"



Comments For This Post: (0) Read Comments | Post Your Comments
---









[First Page] [Prev] Showing page 74 of 74 pages

To view this website, you will need Adobe Flash Player